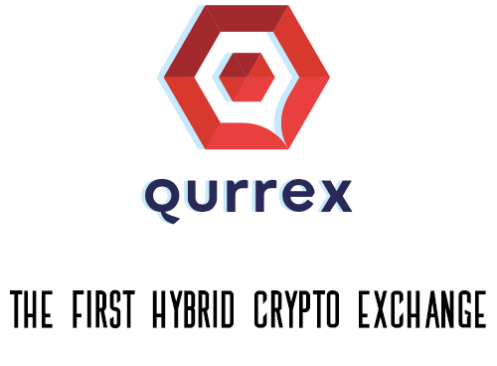 Qurrex is the first multifunctional hybrid cryptocurrency exchange ecosystem. The Qurrex system is defined as a hybrid system that combines a centralized node comparable in effectiveness to current cutting-edge exchanges, with a blockchain network that offers secure storage, whilst eliminating middlemen and providing all users extraordinary liquidity from all nodes on the Qurrex network, including the centralized platform node.
The Qurrex system aims to provide user-friendly tools for traders, whilst maximizing liquidity by incorporating a centralized exchange, whilst also incorporating a high capacity decentralized exchange to get the benefits of both worlds, and was designed to meet the demands caused by the extraordinary growth of cryptocurrency.
·

Social Trading – Qurrex will allow effective management of their own trading accounts, whilst benefiting from trade signals for additional income


·

Great Functionality – Unlike many exchanges which act to limit algorithmic trading, Qurrex actually embraces this, by implementing Algo trading functionality within its GUI! Furthermore, the exchange also offers a great range of analytic tools and
charts, so the expected technical analyst will be immediately at home.


·

Maximum liquidity – The combined CEX and DEX components of the Qurrex platform allow optimum liquidity for all assets. Besides this, cooperation with liquidity providers and brokers, whilst funds received in excess of their soft cap will be used to increase liquidity during their pilot launch.


·

Extreme Performance – Unlike other exchange platforms which are severely limited in the number of transactions they can handle per second, the Qurrex exchange will be capable of 70,000 transactions per second (tps), far exceeding the 8,000 offered by Bitfinex. Besides this, the order matching system is expected to be capable of several million tps.


·

Transparency – Qurrex is also looking to lead the industry in terms of business practice and transparency, by fully disclosing business operations, with regular disclosure of financial accounts, and annual business audits. Combining this with maximally formalized processes means Qurrex will be extremely transparent, unlike most other exchanges
Qurrex is currently in their crowdsale part of their ICO, and are accepting contributions in Ether only. The token runs on the Ethereum blockchain under the ERC-20 standard, and is currently being offered at a rate of 320 QRX = 1 ETH. You will need to complete KYC to participate in the token sale, whilst citizens of the USA, Syria, North Korea, Iran and Cuba cannot participate. The final phase of the token sale begins on the 26th of June at 09:00 (UTC), offering tokens at a rate of 300 QRX = 1 ETH.
The Qurrex project has an extensive team behind it, including 15 specialists forming the Team leaders. The team includes Matthijs Johan Lek, founder and CEO with more than 20 years of experience in the finance industry, and also co-founder and COO Slava Baikalov, a veteran of the corporate finance field with extensive experience in fundraising and cryptotrading. Besides this, the rest of the team are from a wide range of backgrounds, including finance, brokerage, solution development and systems security. They also have 9 advisors as part of the team, covering several major industries including investor relations, marketing, blockchain, finance and legal.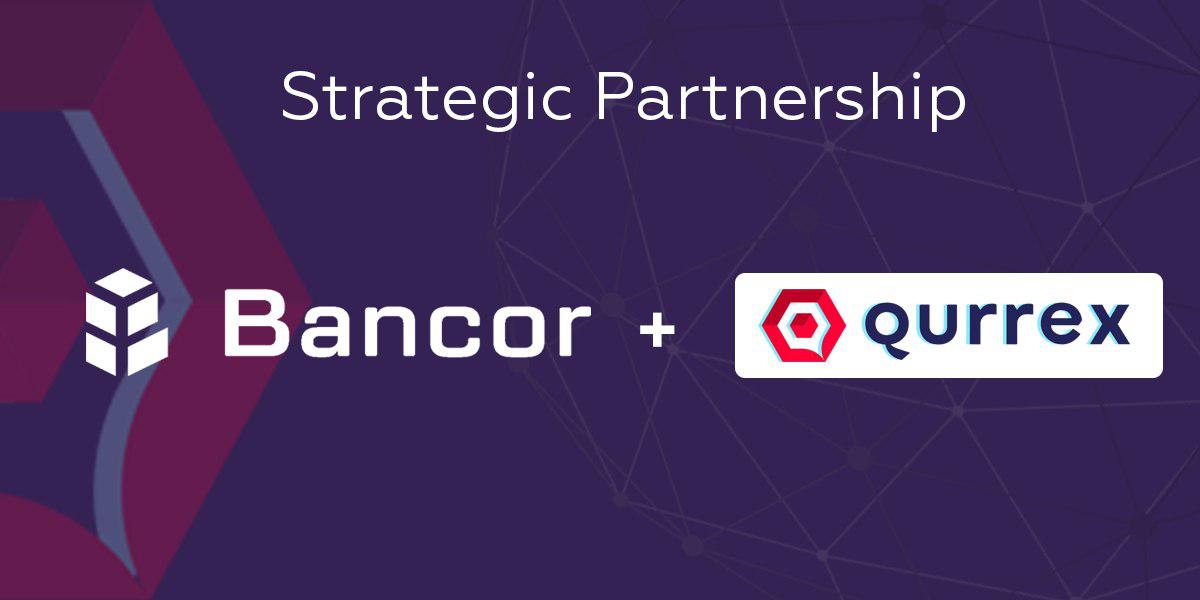 Qurrex have partnered with Bancor to provide excellent liquidity using the Bancor protocol (source)
As experienced traders ourselves, we are all too aware that liquidity is one of the fundamental issues concerning many cryptocoins and tokens. There have been several attempts in the past to create a solution to match orders together across platforms, but none have yet taken off. With a strong, extensive team and most importantly, proven team behind the project, it is clear that Qurrex has a very strong chance to shake up the industry.
The project has already received substantial recognition from the cryprosphere, receiving excellent scores at benchmark sites including trackICO (5/5) and Icobench (4.3/5). In our opinion, Qurrex is worth of the praise it has received, and is very likely to progress to a fully working platform, unlike so few ICOs today. As such, we give the project an A-, extraordinary claims require extraordinary evidence, and we think the team have what it takes to provide just that.
If you found this interesting, you can find out more below;
Bitcointalk username: jamalaezaz
Ethereum address: 0x05CAbdFE623E127a034B19349180984E8bB051C5