What is ALLUXE
ALLUXE is a blockchain powered platform that aims to offer convenient and transparent interactions in the luxury market.
ALLUXE
provides a global platform that simplifies the buying and rental of luxury of properties around the world. The platform helps its users plan a trip, rent premium vehicles including yachts, helicopters and cars, and make expensive purchases wherever they are in the world.
The platform is monetized by four major routes;
1.

A referral fee is charged for successfully made transactions. The amount of this fee varies between the category of purchase
2.

Paid advertising, including VIP placements, will be provided to eligible partners
3.

A small fee is charged for international transactions and currency conversions when settling a payment between platform users
4.

VIP club membership – Membership entitles entry to private events, world tours with club partners and 24/7 concierge services among other benefits. This will be limited to 50 people per city to increase its value and significance.
Advantages of ALLUXE


The major feature behind
ALLUXE
is its blockchain technology. This feature allows the platform to be transparent, whilst providing an excellent layer of safety for any participants in a transaction.
ALLUXE
plans to implement their system with a simple and intuitive user interface and without any geographical boundaries – Users will be able to buy goods, rent property and pay for services anywhere in the world! These goods and services will be offered at market price, or with a specially negotiated discount for
ALLUXE
members!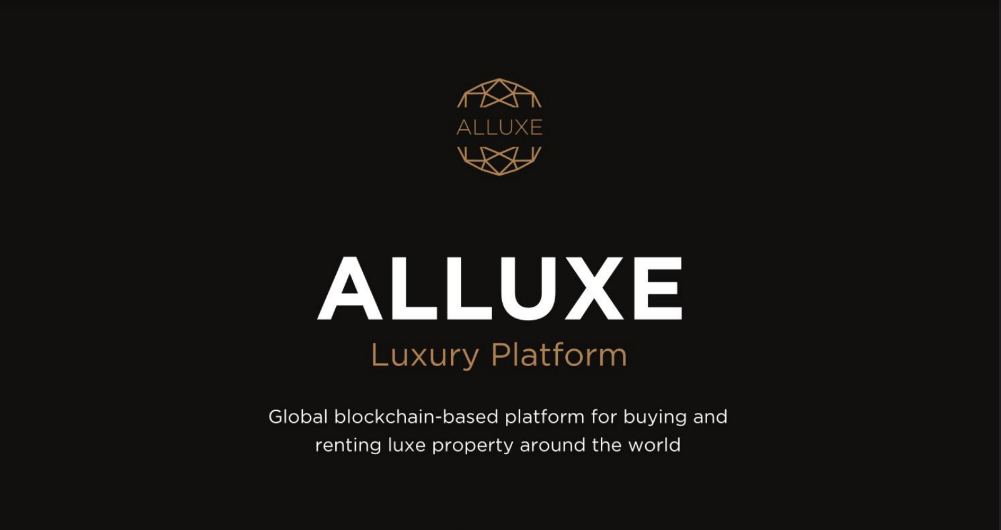 Using this system
ALLUXE
offers several advantages to its users and partners:
Users:
Can make payments in any chosen cryptocurrency, or fiat currency using an automatic conversion system. These payments are encrypted and can implement specially developed payment gateways and/or intellectual contracts.

Get access to premium products that are difficult to source elsewhere and can purchase with full confidentiality

Benefit from reduced fees when withdrawing cryptocurrency to fiat money

Loyalty program – ALLUXE aims to increase the activity of its users with its loyalty program, where users receive remuneration in LUXECOIN (LXC) for performing transactions or actions on the platform.
ALLUXE offers a limited slot VIP membership to its most prestigious users
Gain access to a wealthy crypto-community, similar to an exclusive club

Have the opportunity to find targeted customers without violating confidentiality limits

Can choose which cryptocurrency they receive their payments in

Benefit from reduced fees when withdrawing cryptocurrency to fiat money
Token Sale Details
ALLUXE
are offering 50% of their total supply for sale through three token sale rounds. The softcap of the project is $1,800,000 and the hardcap is set to $16,500,000. The project is currently in its private sale phase, offering a 40% bonus on investments. The token sale bonus schedule is as follows;
July 12th – August 16th – 25%
August 23 – September 26th – 15%
LXC are utility tokens that allow ALLUXE platform users to make internal and external settlements, and users receive better offers and participate in a loyalty and cashback program when paying using LXC tokens. It is predicted that demand for LXC tokens will increase with the growth of the platform and by virtue of its limited supply.
Our Opinion
Typically when an ICO project comes along, they try to do too much, for too many people. They tend to try to make their project as broad as possible to reach as large an audience as they can.
ALLUXE
shy's away from this beaten path and focuses on a small segment, namely the ultra-wealthy crypto-elite.
In our opinion, the project has a great chance of success, mainly owed to targeting a very specific niche, and reasonable funding goals. As such, we rate this project 8/10, it is not the most ambitious project around, but its odds of success are high and the team looks ready to pull it off.
If you found this interesting, you can find out more below;
Bitcointalk username: jamalaezaz
Ethereum address: 0x05CAbdFE623E127a034B19349180984E8bB051C5