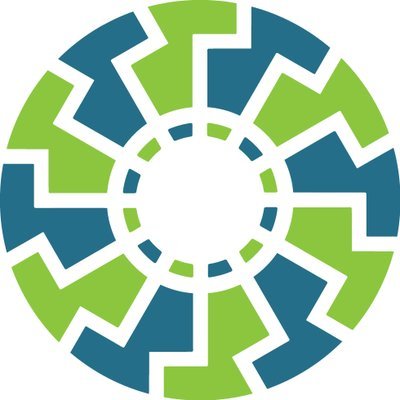 What is the problem?
Renewable energy is becoming increasingly common. As the price of renewable energy installation and maintenance costs begins to reach parity with fossil fuel based energy, we are beginning to see a new wave of individuals and organizations who produce more energy than they consume. Typically, the only way to benefit from this additional energy is to either store it for later use (via extremely costly batteries) or sell it to the national grid for some nominal amount.
However, right now there are few alternatives to transferring this energy to other people, other than selling it to the national grid. However, through the advent of blockchain technology, it has now become possible to tokenize units of energy, allowing these units to be transferred between consumers, businesses, and corporations without the governments, oil companies or anybody else blocking the path.
Let's take a look at how P2PEP is looking to shake up the energy industry, and produce a better, greener future for everybody.


P2PEP - The Solution
P2PEP looks to simplify the trading of excess renewable energy by producing a token of energy known as the PEP. PEP tokens can be easily transferred between people through the P2PEP app, and energy and can be bought and sold without restrictions. One of the best features of this project is that it allows clean energy providers to directly connect and sell clean energy to consumers and other organizations, bringing the divide that has for too long slowed the growth of the industry.
P2PEP is looking to make their system as easily accessible as possible. To do this, the team behind the project will be employing one of the latest standards on the Ethereum blockchain - The ERC-223 standard. Many readers will probably be thinking, what does it matter whether it's ERC-20, ERC-223 or ERC-723? Well, there are actually some quite significant differences between them. ERC-223, in particular allows for a massively simplified interface system, allowing payments to be sent to a simplified address, such as energyguru.eth, rather than a long, complicated Ethereum address that makes things difficult.
P2PEP Token Sale
The P2PEP project is currently in the private sale phase of the token sale, and are offering several different packages for early bird investors to take advantage of. Based on the amount of your contribution, you'll get access to a variety of benefits. All contribution packages are currently discounted to half price and include the following benefits including;
Basic Pack ($25) - $50 worth of PEP, 5% free tokens and 5% affiliate bonus
Business Pack ($50) - $100 worth of PEP, 10% free tokens and 10% affiliate bonus
Premium Pack ($150) - $300 worth of PEP, 15% free tokens, 15% affiliate bonus, plus VIP ranking in the PEP network (including associated benefits)
Gold Pack ($250) - $500 worth of PEP, 25% free tokens, 25% affiliate bonus, plus Ambassador ranking in the PEP network (including associated benefits)
Our Thoughts
One thing is clear from the P2PEP project, they're looking to change the renewable energy landscape by offering a way to transact in units of energy called "PEP" across the Ethereum blockchain. However, the project doesn't appear to have much in the way of explanations how, when and who exactly are going to help them overcome this staggering challenge.

We think, that although the idea behind P2PEP is noble, without significant financial backing, and or partnerships with solar/wind energy suppliers, the project will find it very difficult to gain traction. Because of this, we rate this project a 6/10, the idea is great, but the execution is severely lacking.


Bitcointalk username: jamalaezaz
Ethereum address: 0x05CAbdFE623E127a034B19349180984E8bB051C5