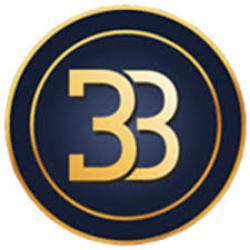 The
BitBose
ICO and BOSE tokens offer a new platform that the aims to decentralized the operations of core banking features. It will allow users to store their funds, perform trades, take loans, and even have access to an AI bot for smart trades all under one, easy to use platform.
The BOSE ERC20 utility token is the central unit of exchange on the platform and provides BitBose users access to all of its features. The project ultimately envisages becoming a gateway to all crypto related activities through one simple and sophisticated interface to anyone, no matter where they are.
The BitBose platform can be split into 3 main components, based on its core functions, these are the BitBose Bank, BitBose Exchange, and BitBose Smart Portfolio.
The BitBose Bank
The
BitBose
Bank performs actions similar to a traditional one, but instead of a human loan officier responsible for making loan assessments, this is now replaced by an artificial intelligence that performs the same action, whilst constantly improving by using machine learning. The A.I verifies the eligibility of the person looking for a loan, and allocates each person a credibility rating. Associated with this credibility rating is the maximum loan amount they can receive.
The AI ensures that only the most credible people receive loans and as a guarantee, the person who wants to be issued a loan must submit a piece of their tokens as collateral to ensure that in the event of non-payment, the BitBose Bank can claim its receivables by auctioning them. BitBose will be registered duly as a Bank before commencing any lending activities. All users will have the chance to become a depositor allowing their funds to be used as loans and they will be given interest when used.
BitBose Exchange
The BitBose Exchange allows all BOSE token holders to access the market prices of several exchanges from a single platform, reducing the time and effort involved in crypto exchanges due searching for the best buy/sell price.
Buyers will be able to find and buy the lowest price on one exchange and sell at the highest on another instantly within the same interface! Making cryptocurrency arbitrate more accessible to all. Therefore when using the BitBose exchanges, users will be able to see the best bid prices and ask prices from any exchange integrated with the BitBose backend.
BitBose Exchange Mockup (source)
BitBose - An Advanced Portfolio for Everybody
The BitBose Smart Portfolio is a feature that allows users to place a percentage of their funds in BOSE tokens to be traded by an AI bot developed by the BitBose team. The funds allocated for the Smart Portfolio will not be removed from the users' accounts but will be unavailable for transferring to other activities unless the contributor decides to remove them from the Smart Portfolio.
The AI bot conducts trades in highly liquid cryptocurrencies at an extremely high frequency to make small gains individually which will ultimately lead to impress gains after a large number of trades. The BitBose Bot (BBT) analyses, deconstructs and utilizes trading signals across multiple cryptocurrencies to create trading forecasts and places trades accordingly.
The Bot needs processing power in order to operate, this will be provided by the miners on the platform who perform Proof-Of-Work based consensus to verify, order, and commit trades to the Blockchain. Their activity is incentivized by providing them with BOSE tokens concurrent to their mining power deployed to the mining activity.
BitBose Token Sale
You can acquire BOSE tokens by contributing to the token pre-sale or ICO with a discount or by buying them on Cryptoexchanges at market price following their ICO. BOSE will be ERC20 based and the total amount of tokens that will be issued is 300,000,000, with 70% of these being distributed in the ICO (210,000,000 BOSE total).
The private sale and pre-sale phases for BitBose have now ended, with the project currently being in its ICO token sale (crowdsale phase). During this time 1 BOSE = 0.25 USD, with a minimum purchase amount of 100 BOSE being required. Currently, US/CA/CN/TW/HK citizens/residents cannot participate. The BitBose project has a $5 million softcap.
BitBose has a great token distribution structure, with just 16% of the total supply going to the Founding team. (source)
Final Outlooks
BitBose's product and vision is one that is very much needed in the crypto space and looks poised to aid the many users that have currently not entered the world of cryptocurrencies due to technical difficulties or inexperience.
Through its platform, BitBose simplifies many activities that were once time-consuming and prone to errors as well as provides the ideal fiat to crypto gateway! BitBose looks to complete the bridge needed to achieve mass adoption. A target that is not easy to reach, but with its team consisting of leaders from top tech and financial institutions, with many years of experience, BitBose looks like it has the tools in the bag to pull off something great. In our opinion, though their hard cap ($45M) is quite high, we fully expect to the project to at least pass its soft cap.
Further Details;
Website: https://www.bitbose.com/
Whitepaper: https://s3.amazonaws.com/bitbose-documents/Update+bitbose+whitepaper-1.pdf
Bitcointalk username: jamalaezaz
Ethereum address:
0x05CAbdFE623E127a034B19349180984E8bB051C5